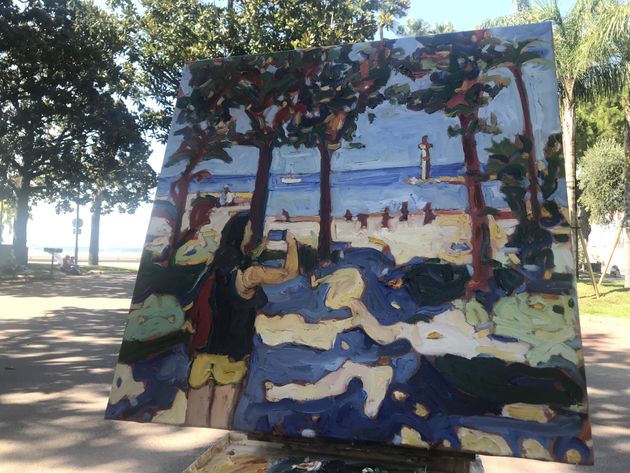 ---
Now in  this tomorrow
nothing is just like this.
I have been in this world before
not 20 times, but 7 or 6.
In the two last I helped
I this one, I'm telling a story.
A story about contrast
about putting too much blue.
I have seen some strange shadows
I am not frightened.
Plage de Cannes, France